Forge an identity for your brand and maintain it throughout your documentation through customised letterheads, printed lithographically on the highest quality paper and compatible with any of your own laser printing machines. We can enhance your company's presence and professional profile through sustaining a recognisable brand design throughout your communications both internally and externally.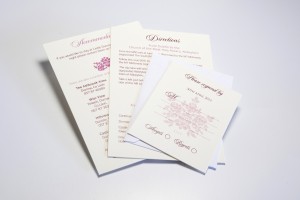 Whether your business is fledgling or established, a consistent image or logo such as those provided by custom letterheads is a key to both attracting new customers and maintaining existing relationships.
Let us help you realise your business brand image throughout all of your hard copy today – simply contact us with your ideas, and we'll help make them a reality.