Many people wonder what the key differences between Lithographic Printing and Digital Printing are. Well, wonder no more, as we've put together a guide for you.
Digital Printing tends to suit shorter print runs, whilst Litho Printing is more for longer runs. Digital printing involves printing a complete copy of a file at a time, whilst its lithographic counterpart produces each required number of copies from a page separately, before the pages are collated together. Litho printing requires a plate, whereas Digital prints go directly from file to machine, so each copy is printed and collated at once.
Digital Printing tends to take less time than Lithographic Printing, as it's generally less complex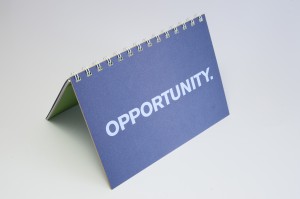 to set up. We're able to offer you the best price and turnaround time depending on the size of your order and how complex the printing is – as such, each order is completely bespoke.
Weight of stock is a key aspect of your order – most Digital Printing machines require stock weights between 70 and 350gsm. Some offset printing machines accommodate both lighter and heavier weights, however.
Type of stock is another printing factor. Digital Printing machines tend to be more limited in the stock types they can print onto, however, these are always increasing. However, Lithographic Printing presses still generally accommodate a wider range of stock types for the time being – the printing jobs themselves for more "specialist" types of stock tend to be cheaper, too. Some Digital Printing presses also cannot print images particularly vividly onto stock types with finishes applied, such as laid or gloss.
Run length pertains to how big the printing job itself is. For full colour printing, Digital presses are far more suitable, in terms of both price and cost, for shorter run lengths – these tend to span from 1 to approximately 500 – though these figures can vary slightly.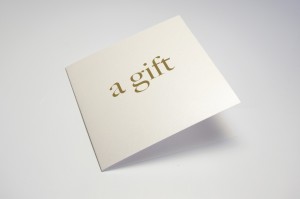 Turnround is the amount of time it takes to deliver a project once it is ordered. It is generally accepted that Digital printing is faster than Lithographic printing, as the setups for Digital printing are considerably less complex, and there is also no need to make plates.
Quality used to be a significant difference maker between the two printing types. Historically, mostpeople agree that Lithographic printing produces the best quality prints. However, the quality of Digital prints is now so good that to an average person, in the majority of cases it would be very difficult to tell the difference, if not impossible. However, the use of graduated tints and large solid blocks of colour do tend to put Lithographic printing a nose ahead of Digital when it comes to quality.
Price, in many ways, is related directly to run length. Once again, Digital printing tends to be less expensive for shorter runs and Lithographic for longer, and prices are reduced significantly for very long runs.
Range of colours also influences the choice between the two printing types, as if a number of specific spot colours are required with a high level of detail, Lithographic Printing would be a better choice; though Digital Printing presses are now very good at matching many Pantone colours.
Original Image Quality influences the choice dramatically, as Digital Printing remains somewhat more forgiving in good quality prints can still be produced from images as low as 150dpi. Lithographic Printing, with its higher quality results, needs a considerably higher resolution.
Overprinting needs to be factored into the equation, as if you wish to overprint your material after we have produced it using Digital Printing, say, on a home laser printer, bear in mind that some machines tend to melt some of the image as it goes through the printer. Lithographic prints are generally more tolerant of subsequent over-printing.
Personalisation makes each print unique and is therefore more suited to Digital Printing.
Metallic Ink, such as Gold or Silver, for example, as well as UV Varnishing can be included in the prints. These are best done using Lithographic Printing processes.