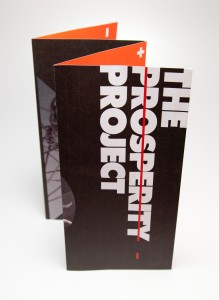 If you feel your product needs more representing it than just a flyer or a poster – just to really show itself off to potential customers – we can print brochures, allowing you more space for designs and photos outlining your business. Available in DL, A5 or A4 4-page or in tri-folded A3 or A4 6-page formats, there are plenty of options – and between these and our selection of quality printing styles and surfaces we are confident in our ability to meet your brand's requirements, however specific they may be.
Additionally, we offer varnishing and lamination services in order to maintain the professional quality, glossy feel your clients will be accustomed to experiencing in other premium brochures.
Once you've got an idea, contact us for a chat about the best methods and materials for your brochure – completely bespoke and of the highest quality.